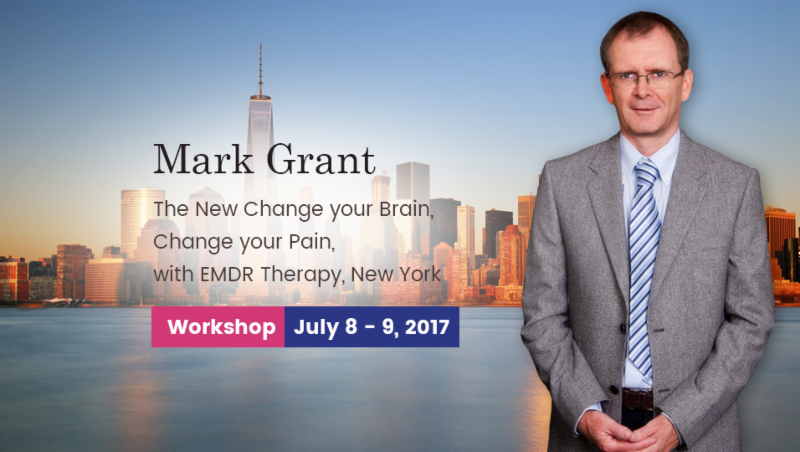 New York Workshop July 8th and 9th
California Workshop July 14th & 15th
13 EMDRIA Credits and 13 CEU's
Early Bird $359.
Chronic pain is one of the most challenging conditions to treat. It is also a feature of many psychological problems including anxiety, depression, fibromyalgia and PTSD. It is often what prompts the first visit to a primary care physician. There is a growing need for treatment that addresses pain as a symptom of both physical and psychological injury. A significant and growing body of research indicates that EMDR can significantly reduce both physical and emotional distress associated with pain.
Join us for this workshop in NY or CA as Mark Grant shares his Insights, new research, and ways to heal pain.  In addition we will be taking a list of volunteers for demonstrations.  being on the list does not guarantee you will be chosen
Mark Grant
From  Australia to the USA
Mark is a clinical psychologist with over 25 years' experience in the treatment of stress, trauma, and pain. In addition to his work he has researched and developed the use of EMDR in the treatment of chronic pain leading to a publication in the Journal of Clinical and Consulting Psychology. His latest collaborative study documents the use of EMDR with 11 chronic pain sufferers with varying complexities. Author of The New Change Your Brain Change Your PAIN, Pain Control with EMDR, several CD's based on EMDR, and an authored chapter in Marilyn Luber's EMDR's scripted protocols and has been cited in the New York Times on chronic pain.
Identify and assess psychological trauma, stress, personality factors, and medical issues  and their contribution to the presenting problem.
Participants will be able to apply a treatment plan that includes the clients needs and abilities, body image, trauma work, identity issues and relieving pain instead of "learning to live with it." 
Prepare chronic pain clients for EMDR treatment.
Participants will be able to apply EMDR to relieve pain. This will include traumatic pain and medical pain.
Participants will be able to define and Integrate EMDR therapy with other treatment interventions and modalities.
Registration 8:30 am to 9:00 a.m.
Pain management, overview & introduction, Pain and the brain, Other factors, (genetics & culture)
Practical and theoretical reasons why EMDR is suited to pain, Introduction to EMDR treatment of chronic pain
Break
EMDR protocol for chronic pain, EMDR treatment Stages 1-3 (History – Assessment)
Case conceptualization, Clinical similarities and differences between trauma and pain
Differences when targeting pain compared with trauma, How to select and or develop EMDR pain "targets" Targeting case example (medical pain) Video
Assessing personality defense mechanisms, Assessing suitability for EMDR
Lunch
Practicum – 1 (pain targeting exercise) EMDR Stages 4-7 (Desensitization to Closure)
Similarities and differences between desensitization when working with trauma & pain
Tracking changes during desensitization, Resourcing Tips for facilitating and maintaining change Desensitization case example (medical pain) & (trauma pain) videos
Afternoon Break
Practicum – 2  EMRD Protocol for Pain, Summary, question & answer session
Day Two
EMDR Pain Protocol continued, Cognitive interweaves for pain, Dealing with blockages
Dissociation and pain. 3 types of dissociation associated with pain. How to work with pain and dissociation. A closer look at bilateral stimulation,
Bls as an affect regulation tool for pain Video, How to work more effectively with Bls, Self use of Bls, Resource installation, What are pain management resources, How to use post Bls sensory changes to develop pain management resources, Resource installation case (video)
Break
Practicum – 3 resource installation exercise, EMDR in the treatment of different pain disorders, Fibromyalgia, Phantom Limb pain
Lunch
EMDR in the treatment of different pain disorders (cont'd) Generalized Anxiety Disorder
Tinnitus, headaches, Complex Regional Pain Syndrome
Complicated grief (conversion disorder) How to integrate EMDR with other skills and approaches Self hypnosis
Break
Sleep management, Activity scheduling, Exercise, Building resilience
Practicum – 4 Putting it all together (treatment planning and preparation example)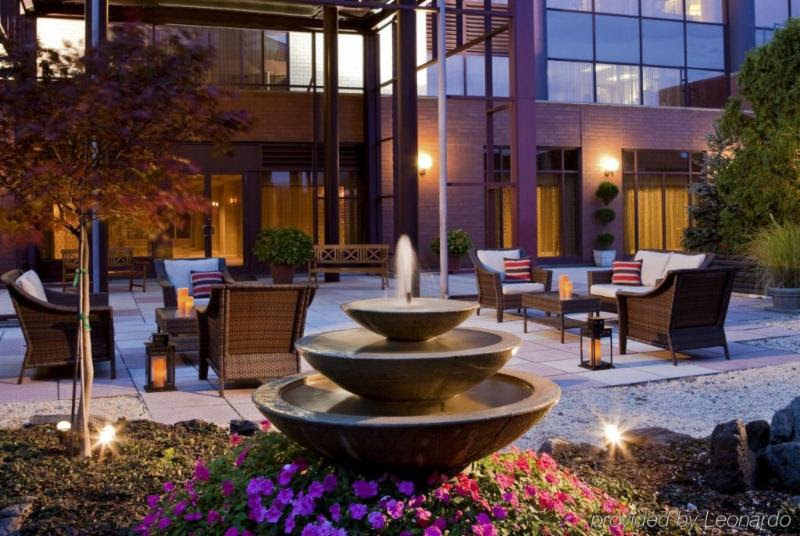 July 8th and 9th 2017
Sheraton, Flushing New York
135-20 39th Ave. Flushing NY
for Room Reservations (718)460-6666
$199. Discounted Room rate
Free Shuttle Service to and from La Guardia Airport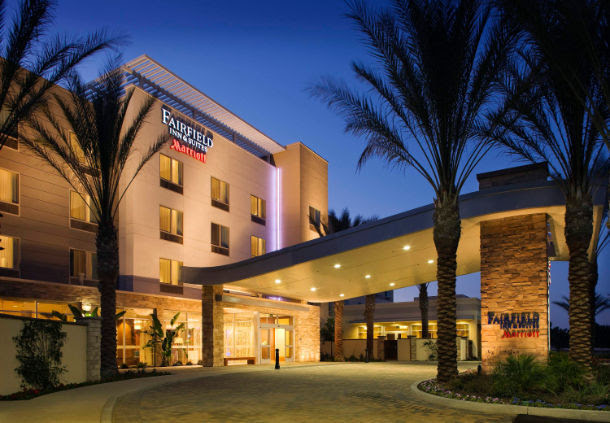 July 15th and 16th –  Fairfield Inn and Suites Orange County CA
15011 Newport Ave, Tustin, CA 92780
 

(714) 258-9900 or (800)228-9290

Discounted Room Rate $139.
Free shuttle service from Orange County Airport
Space is limited.
Register today to ensure a seat.
 Early Bird – $359
Early Bird Ends 3 weeks prior to each workshop
Late Bird – $399. 
Please call or e-mail Heidi with any questions
 Cell (909) 353-8209
          Office (951) 797-3468
Ce-Classes.com is approved by:  
Ce-Classes.com is approved by the American Psychological Association to sponsor continuing education for psychologists.  Ce-Classes.com is the provider and maintains responsibility for this program and its content.
Association of Social Work Boards (ASWB) www.aswb.org Approved Continuing Education Program (ACE). Approval period 1/5/17-1/5/19.Period (Provider # 1142) Ce-Classes.com maintains responsibility for the program. Social Workers should contact their regulatory board to determine course approval.
The National Association of Addiction Professionals (NAADAC) Provider #656
The Florida Board of Clinical Social Work, Marriage and Family Therapy and Mental Health Counseling Provider #852 BAP-Expires 3/31/2017
The California BBS:Ce-classes.com is approved to provide Continuing Education Provider – APA, ASWB, The California Board of Behavioral Science, BBS recognizes relevant course work/training that has been approved by these nationally recognized certifying bodies to satisfy renewal requirements.
The California Association of Alcoholism and Drug Abuse Counselors (CAADAC) Provider Number OS-12-174-1116 Expires 11-2018
The Texas Board of Social Work Examiners, Continuing Education Provider – 5674 expires 4/30/2017.
The Texas Board of Professional Counselors, Continuing Education Provider – 1622 expires4/28/2018.
Massachusetts Authorization Number: (TBD)
Ohio Counselor, Social Worker and Marriage and Family Therapist Board – Provider # RCST031201 Expires 5/31/2017
The Florida Board of Nursing (CE Provider #: 50-4896) Expires 10/31/2018. Do not send certificates to the Florida Board of Nursing. You must keep this certificate for 4 years.
The California Board of Registered Nursing. CEP 15647 Expires 11/30/2018
New York Social Work Board NYSED Provider #120
13 CE credits for Ph.D., LCSW, MFT, LPC, RN and NAADAC